Harbor Patrol on staff 7 days a week!
---
TEAM-UP! THE DOCKBOX DEAL
3 of PIER 39's most celebrated restaurants and PIER 39 Marina are boxing up a lunch deal to satisfy ANY hungry crew! Order Online and get 15% off your order using the promo code DOCKBOX.
---
Do you Have Rental Slips?: Yes, We have berths available. As of December 1st we have 36′, 40′ 45′ and 50′ slips available.
I'm interested in a Subleases for Sale: Click here to see a map of subleases available for transfer to a new owner. All leases expire in 2034.
What About Liveaboard Permits? Do you have any available?: No. We have a very small number of permits to assign, and the waitlist is quite long, measured in years. All accepted applicants and current tenants may request to be on the waitlist. All liveaboard vessels must pass a survey inspection and possess appropriate head facilities.
Looking for NoMar Bumpers
Looking to buy the bumpers that you see lining some of our slips?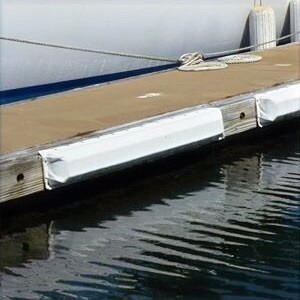 We love this product- our marina has surge and these tough bumpers have proven to be a great investment for renters and slip owners alike! opens in a new windowCheck out grangermarine.com
Looking for Insured Maritime Vendors?
All boat workers and maritime businesses who wish to work at PIER 39 must provide valid Commercial Insurance. Here is a list of vetted companies who are ready to get to work on your vessel right now!
PIER 39 Marina provides the following Approved Contractors List for our Boaters' convenience. The Contractors on this list have been approved to conduct business on our property by providing the required insurance and other paperwork. We do not recommend or discourage the use of any specific contractors and do not make any guarantees about the quality of service provided by the businesses on this List. Any contractors interested in being added to our list may contact the Marina Office to complete the required paperwork.
---
opens in a new windowClick here to review the PIER39 COVID-19 Safety Overview
PLEASE BE FLEXIBLE! As the situation changes, your access may change as well. Social 6′ distancing rules apply and you must wear masks!
In case of emergency contact security at 415-705-5544.
IMPORTANT! Emergencies do NOT include non-emergency requests for access. Please do NOT bother security for general marina questions or access questions- you must contact the marina.
COVID-19 Warning
We have taken enhanced health and safety measures for you, our other guests and employees. You must follow all posted instructions while visiting PIER 39.
An inherent risk of exposure to COVID-19 exists in any public place where people are present. COVID-19 is an extremely contagious disease that can lead to severe illness and death. According to the Center for Disease Control and Prevention, senior citizens and guests with underlying medical conditions are especially vulnerable.
By visiting, you voluntarily assume all risks related to exposure of COVID-19. Stay safe and healthy.