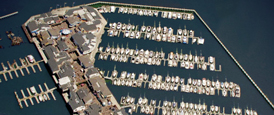 Docking at Northern California's Number One Attraction!
The PIER 39 Marina features approximately 300 double-fingered wooden dock boat slips.
The West Yacht Harbor, rebuilt with brand new docks and dredged to -9 ft at low tide in 2010, hosts guest docking and accommodates boats up to 60 ft.
The Marina's East Yacht Harbor consists of long-term and transient tenant boat slips, accommodating boats up to 85 ft.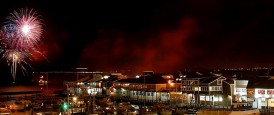 JULY 4
GUEST SLIPS STILL AVAILABLE!! CLICK HERE TO REQUEST A RESERVATION!!
Witness the skies sparkle red, white and blue as PIER 39 celebrates Independence Day with a day of fun for the whole family! Start your day with live entertainment on Entrance Plaza Stage featuring Tainted Love — the best of the 80s LIVE!  At approximately 9:30pm, look to the sky for the City & County of San Francisco's spectacular fireworks display.
Events and event activities are weather-permitting and subject to change without notice.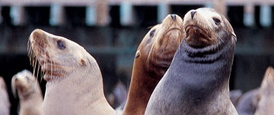 Don't Call Them "Seals"! Check out the Sea Lion Cam at K-Dock!
The first few sea lions hauled out on the West Yacht Harbor's K-Dock shortly after the 1989 earthquake.
By January of 1990 PIER 39 Marina had almost 800 animals frolicking around K-Dock in the water and on the boat slips.
Eventually, we relinquished K-Dock, relocated the boats and converted the boat slips to accommodate the Sea Lions in their chosen haul out site.
(415) 705-5436
FAX (415) 800-6688