Guest Docking 2023
PIER 39 Marina is long term tenant focused – we allow the general public to guest dock with reservations made in advance.
We DO NOT accept same day requests.
We DO NOT facilitate pick up/drop offs.
In order to request a stay with us, please submit the following information via email to info@pier39marina.com :
Full Name
Phone Number
Home Address
Home Harbor
Email Address
Vessel Name
Vessel Make
Year
Length
Draft
Beam
Requested Date(s) of Stay
Copy of current Certificate of Liability
Copy of current registration or USCG documentation
Copy of Driver's License/Photo ID
PIER 39 Marina – 2023 Holiday Schedule
Valentine's Day
St. Patrick's Day
Cinco de Mayo
Mother's Day
Memorial Day
Juneteenth
Father's Day
Independence Day
Labor Day
Fleet Week
Indigenous People's Day
Columbus Day
Halloween
Veteran's Day
New Year's Eve
Day Stay Fee: $25.00
Standard Overnight Fee: $50.00
Special Event Overnight Fee: $50.00-$75.00
The Marina Office is closed on Sunday and Monday. Any requests submitted on those days will not be reviewed until the following Tuesday.
---
Do you Have opens in a new windowRental Slips?: Yes, we have berths available.
East Harbor Slip Availability (As of May 20, 2023)
36ft 24
40ft 18
45ft 8
50ft 1
Sorry, we can't tell you where the slips for rent are until you have submitted opens in a new windowyour completed application packet
All prospective tenants must provide the following documents which must be in the applicant's name:
Current Survey (within 2 years) for all vessels over 20 years old.

opens in a new window

Need a Surveyor?
Excellent and verifiable prior marina references
Proof of residence (land-based utility bill in applicant's name or lease agreement)
Insurance limit of $500,000
What about Liveaboards? Due to overwhelming demand and lack of movement, the Liveaboard waitlist is closed. If you are investigating an ad that mentions "getting on the liveaboard" list, please know that this is not available at this time.
Please understand –we receive multiple calls every single day asking about liveaboard permits and 'stay aboard' situations. We are a recreational marina, not alternative housing.
Liveaboard permits are assigned to individuals, not specific slips, or boats and are 100% non-transferrable.
I'm interested in Subleases for Sale: Click here to see a map of subleases available for transfer to a new owner. All leases expire in 2034.
Looking for NoMar Bumpers
Looking to buy the bumpers that you see lining some of our slips?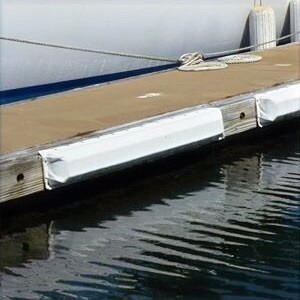 We love this product- our marina has surge and these tough bumpers have proven to be a great investment for renters and slip owners alike! opens in a new windowCheck out grangermarine.com
Looking for Insured Maritime Vendors?
All boat workers and maritime businesses who wish to work at PIER 39 must provide proof of minimum levels of valid Commercial Insurance. (Sorry, we cannot access vendors without proof of current insurance to the docks.)
If you don't see yourself on the list? Call our office today to find out why!
Although our approved vendors provide a range of essential marine-related services, PIER 39 Marina cannot recommend or vouch for one vendor over another.
opens in a new windowBayGreen | Mobile pump out service | 415-621-1393
AAA Hull Diving | Hull Cleaning | Underwater Maintenance | 510-421-9503
opens in a new windowHelmut Marine | Offering the largest inventory of parts and engines with the highest standard of service and support. Specializing in Volvo Penta engines, they do it all from maintenance, to repair, to repower | 800-326-5135
opens in a new windowBay Area Marine Services | Project Management | Engine Repair | Engine Maintenance | Survey | Yacht Deliveries | Daily Sails | 415-272-5830
Cal Marine Electronics | Everything electronics related: consultation, installation, integration, and service. Cal Marine Electronics is the longest established company specializing in marine electronics in the San Francisco Bay | Our employees are FCC/GROL certified for properly inspecting and licensing vessel radio certificates. ECDIS/AMS IBS/INS Systems and Interfacing certified installers, SOLAS, ABYC & NMEA certified Marine Electrical Installers and up-to-date training and certification for major vendors including Furuno, B&G, Simrad, Vesper, TimesZero, FLIR, Raymarine, Airmar and many others | 415-391-7550
opens in a new windowWestwind Yacht Management | Waxing | Varnishing | Woodworking | Vessel Management | 415-999-4159
Bay City Dive | Boat Hull Cleaning | Anode Replacement | Propeller Service | Salvage & Recovery | Underwater Photography | 925-517-DIVE
Alphaboat Graphics | Custom design & installation of vinyl lettering | 510-599-1197
MiRoPo Marine | Captaining (vessels up to 200 GT) | Electrical Fault Finding | Water Maker Repairs | Engine Services |Oil & Fuel Problems | Pump Repair | General Repair | Winch Overhauls | Regular Visits & Checks Onboard Vessel | Houseboats | Shore Side Support For Superyachts Traveling Through The Bay Area | 415-971-0691
Whale Tale Marine LLC | Instruction (Sail or Power) | Race Instruction & Coaching | Consulting Services for Buyers | Vessel Management & Concierge | 510-764-8500
Stem to Stern | Deliveries via Licensed Captain |Charters via Licensed Captain | Training for Individuals and Families |Sea Trials |Ceremonies | U.S.C.G. Safety Check-Up | Pre and Post Vessel Readiness | Boatyard Setup and Delivery |Mechanical Service and Repair |Monthly 30 Point Checklist | Annual / 100 Hour Mechanical Service | Scheduled Wash Down | Pre and Post Clean-Up |Interior Cleaning |Wax and Detail Service | Annual Detail Service |Metal Polishing | Holding Tank Pumpout | Scheduled Dive Service |Canvas Install and Repair | Electrical Install and Repair | Painting | Brightwork | Fiberglass Repair | 510-681-3831
UK Sailmakers |Sail Design, Service & Repair | 510-523-3966
PIER 39 Marina provides the following Approved Contractors List for our Boaters' convenience. The Contractors on this list have been approved to conduct business on our property by providing the required insurance and other paperwork. We do not recommend or discourage the use of any specific contractors and do not make any guarantees about the quality of service provided by the businesses on this list. Any contractors interested in being added to our list may contact the Marina Office to complete the required paperwork.
---
In case of emergency contact security at 415-705-5544.
IMPORTANT! Emergencies do NOT include non-emergency requests for access. Please do NOT bother security for general marina questions or access questions- you must contact the marina during business hours Tue-Sat 8am-4PM.