PIER 39 Marina is long term tenant focused – we allow the general public to guest dock on these special event dates.
Guest Docking 2023
PIER 39 Marina is long term tenant focused; as of 2020 we do not offer regular daily or overnight guest docking.
Special guest docking will be made available to the general public in 2023 (with advanced reservations) on these holiday dates. :
Valentine's Day
St. Patrick's Day
Cinco de Mayo
Mother's Day
Memorial Day
Juneteenth
Father's Day
Independance Day
Labor Day
Fleet Week
Indigenous People's Day
Columbus Day
Halloween
Veteran's Day
New Year's Eve
---
Do you Have Rental Slips?: Yes, we have berths available.
As of March 10 2023, we have 36′ and 40′ rental slips available, 2 45′ slips and a rare 50′ rental slip available in the east harbor.
Sorry, we can't tell you where the slips for rent are until you have submitted opens in a new windowyour completed application packet!
All prospective tenants must provide:
All documentation must be in applicant's name.
Current Survey (within 2 years) for all vessels over 20 years old.
Excellent prior marina references.
Proof of residence (land-based utility bill in applicant's name)
insurance to $500,000 showing all 3 additional insureds
What about Liveaboards? Due to overwhelming demand and lack of movement, the Liveaboard permit waitlist is closed.
Please understand -we receive multiple calls every single day asking about liveaboard permits. Liveaboard permits are assigned to individuals, not specific slips or boats and are 100% non transferrable.
I'm interested in Subleases for Sale: Click here to see a map of subleases available for transfer to a new owner. All leases expire in 2034.
Looking for NoMar Bumpers
Looking to buy the bumpers that you see lining some of our slips?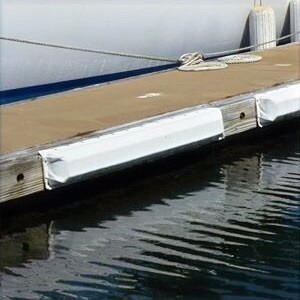 We love this product- our marina has surge and these tough bumpers have proven to be a great investment for renters and slip owners alike! opens in a new windowCheck out grangermarine.com
Looking for Insured Maritime Vendors?
All boat workers and maritime businesses who wish to work at PIER 39 must provide proof of minimum levels of valid Commercial Insurance. (Sorry, we cannot access vendors without proof of current insurance to the docks.)
If you don't see yourself on the list? Call our office today to find out why!
Although our approved vendors provide a range of essential marine-related services, PIER 39 Marina cannot recommend or vouch for one vendor over another.
opens in a new windowBayGreen– Pump Out Service
AAA Hull Diving
opens in a new windowHelmut Marine
opens in a new windowBay Area Marine Services
Cal Marine -Electrical
opens in a new windowWestwind Yacht Management
PIER 39 Marina provides the following Approved Contractors List for our Boaters' convenience. The Contractors on this list have been approved to conduct business on our property by providing the required insurance and other paperwork. We do not recommend or discourage the use of any specific contractors and do not make any guarantees about the quality of service provided by the businesses on this list. Any contractors interested in being added to our list may contact the Marina Office to complete the required paperwork.
---
In case of emergency contact security at 415-705-5544.
IMPORTANT! Emergencies do NOT include non-emergency requests for access. Please do NOT bother security for general marina questions or access questions- you must contact the marina during business hours Tue-Sat 8am-4PM.