GUEST DOCKING FOR VESSELS UNDER 45′ AVAILABLE ON EAST SIDE!*
---
Same Day Guest Docking Reservations may be made from 9am to 3pm by calling (415) 705-5436 or hailing us on VHF Channel 16. All Daystays must depart the marina by 4:30pm.
For all other reservations please complete the request form below. We will contact you within 24 hours for payment info and your slip assignment.
Check-In 12:00 pm Check-Out 11:30 am
Vessels 36′ or less $45.00 overnight
Vessels 37-45′ $50.00 overnight
Vessels 46-60′ $60.00 overnight
Daystays*(9am-4pm)$25.00
*Pick up and Drop offs at PIER 39 are considered DAYSTAYS and cost $25. If you're looking for a place to pick up or drop off passengers, Pier 1 1/2 by the Ferry Building is free of charge.
</ br>
Please Note: Reservations can be made 30 days in advance of the requested guest docking date.
Example- Want a May 20th guest dock? You can make a reservation request on April 20th but not before.
Important! This form is a request ONLY, it is not a reservation. Wait for a confirmation via phone or email once a slip assignment becomes available. Please be prepared for us to take payment.
GUEST DOCKING NEWS:
SUMMER 2018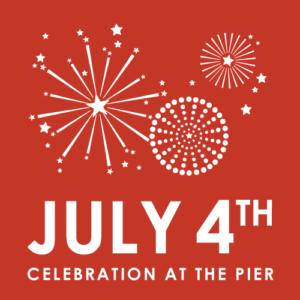 JULY 4th Reservation Requests
GUEST SLIPS AVAILABLE!!
Mid week 4th of July means more availability!! We have lots of 36′ slips still available!!!
---
"Napa Valley Yacht Club loves PIER 39 Marina for our San Francisco Trips. It is in the Heart of the City and walking distance to great shopping and restaurants, Fisherman's Wharf and of course our friends the Sea Lions."
Scott Brown – Cruise Captain: Napa Valley Yacht Club
"My kids and I have been "slipping up" at PIER 39 for years. We love the sea lions, sea food, friends, views and making of beautiful memories when we come. PIER 39 is a must stop for anyone's boating experience. Go and Live !!!!"
Greg Sison: San Francisco
"We love the view, and we love the proximity to PIER 39, Fishermans' Wharf, the City and within a few steps the peace and quiet of PIER 39 Marina. There is something here for everyone in our family. We are drawn as well by the personal attention of the marina personnel."
Ken Quenzer & Family: Fresno, CA